I NEVER KNEW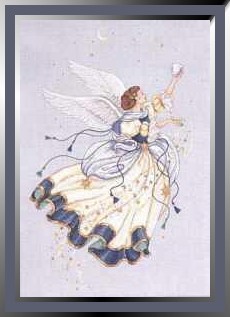 In Memory of She Who Left This Earth Early
I never knew
your ray of sunshine
I only knew
who she left behind.

I wasn't around for her bravery,
but you were there to see
the way she smiled
and helped others to be.

I wasn't the one who gave
her the truth
and surely wasn't there
when she taught you to care.
It wasn't I who gave
the strength that went wrong
when the times were scary
and the nights were long.
But now I am here
as I learn about her
from you who knew fear
when the end was near.
How nice it must be
to look back and see
how wonderful she'd been
before God said when.

Elaine Garrett ©1998
---
[ Back ]
[ HOME ] [ Up ] [ The Dash - Poem 1 ] [ For Blue - Poem 2 ] [ I Never Knew - Poem 3 ]
This Page Developed March 1998
Revised October 3, 2002